Kids Club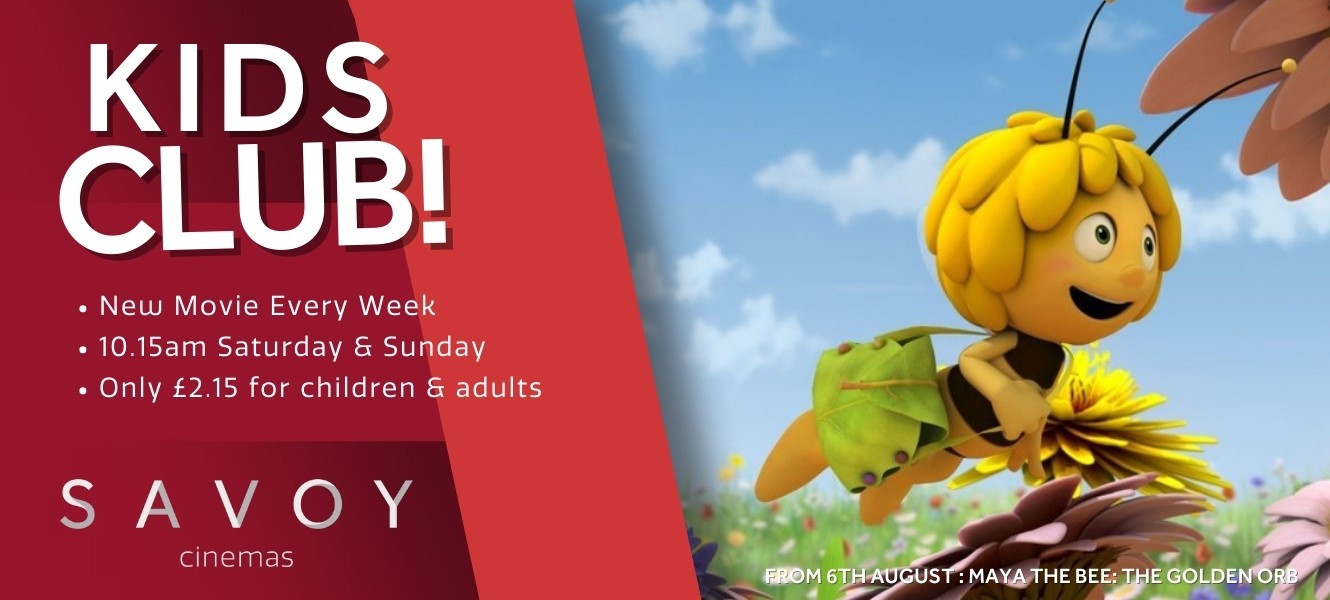 Fun for the whole family!
Our kid's club screenings take place on Saturday and Sunday (every day in the school holidays) at 10:15am. Parents and Children can enjoy a movie at the cinema for the incredible low price of just £2.15 each. Please note all adults must be accompanied by a child. You can easily spot Kids' Club showings on our website, as they are always shown in PURPLE.
Film line up is subject to change.
30th July - 5th August - Tom & Jerry (PG) WATCH TRAILER
A legendary rivalry reemerges when Jerry moves into New York City's finest hotel on the eve of the wedding of the century, forcing the desperate event planner to hire Tom to get rid of him. As mayhem ensues, the escalating cat-and-mouse battle soon threatens to destroy her career, the wedding, and possibly the hotel itself.
6th - 12th August - Maya The Bee 3: The Golden Orb (U) WATCH TRAILER
When Maya, a headstrong little bee, and her best friend Willi, rescue an ant princess they find themselves in the middle of an epic bug battle that will take them to strange new worlds and test their friendship to its limits.
13th - 19th August - Dogtanian And The Three Muskehounds (U) WATCH TRAILER
Dogtanian is an ambitious young swordsman who dreams of becoming a hero and joining the legendary Muskehounds. After proving his skills and earning their trust, he and the three Muskehounds must defend the King from the villainous Cardinal Richelieu's secret plot to seize power. Will the Cardinal win and take control, or will Dogtanian and his new friends foil the evil scheme before it's too late?
One for all and all for one!
Based on the beloved animated series originally created by Claudio Biern Boyd, and inspired by the famous novel by Alexandre Dumas, DOGTANIAN AND THE THREE MUSKEHOUNDS is brought to the big screen by celebrated animation writer Doug Langdale (THE ADVENTURE OF PUSS IN BOOTS, THE BOOK OF LIFE).
Line Up is subject to change. Tickets will be available to book from around 6pm on the Monday before the date listed except where that Monday is a bank holiday - in which case it'll be the Tuesday instead.