Parking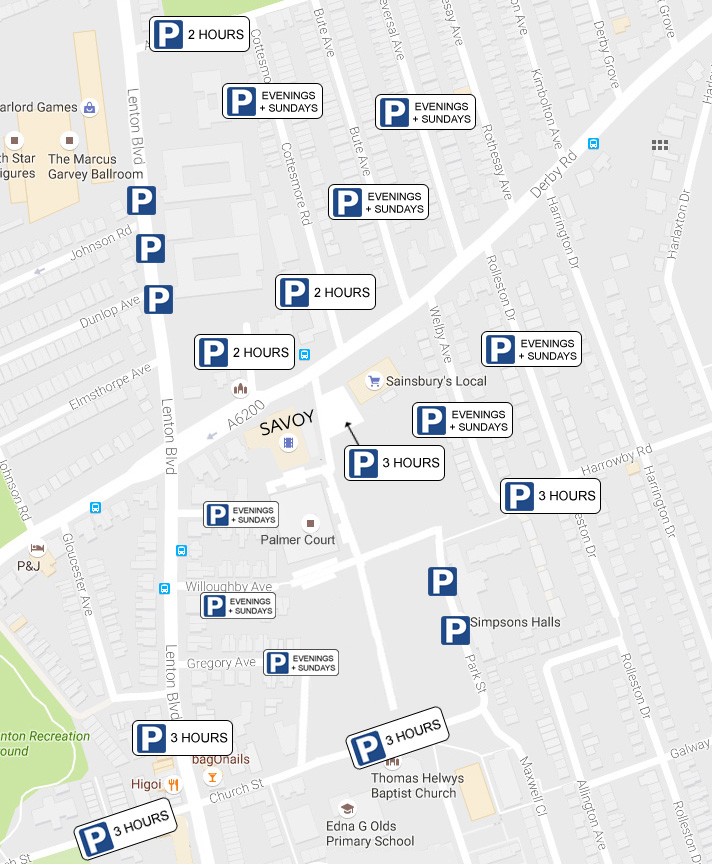 There is unrestricted parking on Lenton Boulevard and the road opposite the cinema. Outside Simpsons Halls on Park Street behind the cinema there are also unrestricted parking bays.
There are 3 hour parking bays at the side of the cinema next to Sainsburys and on Church Street behind the cinema. Harrowby Road also has 3 hour parking bays and Cottesmore Road has 2 hour parking bays.
All the streets around the cinema are unrestricted in the evening and on Sunday. Always check signs as parking restrictions can change. The old Barclays bank car park is now closed.