Children's Parties
Does your child love films? Thinking of something different for their next party? At Savoy you can have a private screening of a new blockbuster film of your choice for as little as £160! This covers 30 children, plus 8 adults attending for free.
The standard format for our children's parties is for the private screening to take place on a Saturday or Sunday at 10.00am or 12.00pm. Week days may be available depending on the date and time.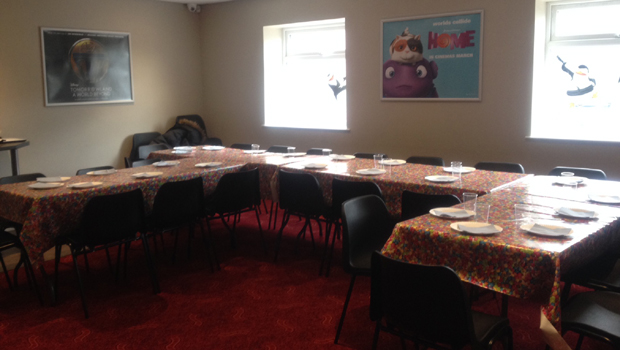 Use of the party room can be included for free, immediately after the film for up to 45 minutes.
We also offer a kids size popcorn & soft drink option for £4.50 per head during the film!
For more information, or to make a booking, please call a member of the management team on 0115 947 5812.