Silverscreen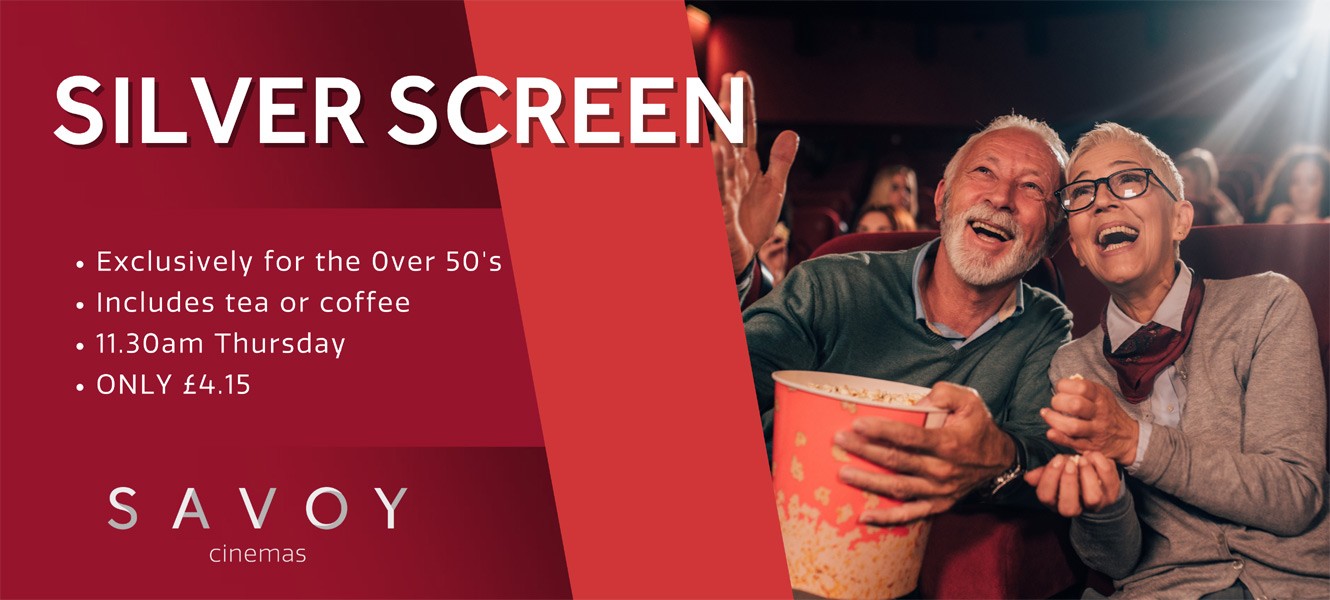 Every Thursday morning at 11.30am, Savoy offers its silverscreen club a carefully selected film and a cup of tea or coffee for a heavily discounted price! The silverscreen club is as much about the film as it is the social gathering. Everybody over the age of 50 is welcome.
11th August - Joyride (15) WATCH TRAILER
Joyride follows Joy (Olivia Colman), a train-wreck on an adventure who is ready to give away her new-born baby. Joined by a cheeky street urchin, they are two diamonds in the rough on the run.
18th August - Bullet Train (15) WATCH TRAILER
In Bullet Train, Brad Pitt stars as Ladybug, an unlucky assassin determined to do his job peacefully after one too many gigs gone off the rails. Fate, however, may have other plans, as Ladybug's latest mission puts him on a collision course with lethal adversaries from around the globe – all with connected, yet conflicting, objectives – on the world's fastest train...and he's got to figure out how to get off. From the director of Deadpool 2, David Leitch, the end of the line is only the beginning in a wild, non-stop thrill ride through modern-day Japan.
In rare cases films may be subject to change. Doors open at 10am and close at 11:30am when the film begins. Tickets cannot be pre-booked and are only available to purchase on the day. We always make sure it's in a big enough screen so selling out is very rare.