Silverscreen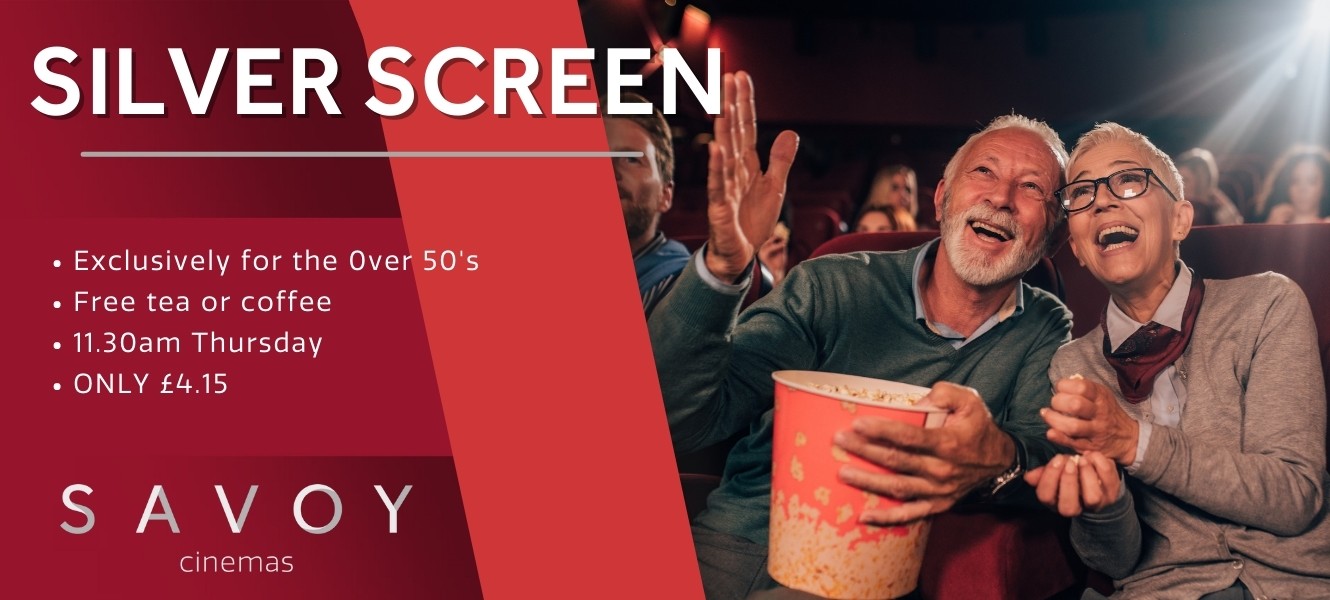 Every Thursday morning at 11.30am, Savoy offers its silverscreen club a carefully selected film and a cup of tea or coffee for a heavily discounted price! The silverscreen club is as much about the film as it is the social gathering. Everybody over the age of 50 is welcome.
9th December - Ghostbusters Afterlife (12A) WATCH TRAILER
From director Jason Reitman and producer Ivan Reitman, comes the next chapter in the original Ghostbusters universe. In Ghostbusters: Afterlife, when a single mom and her two kids arrive in a small town, they begin to discover their connection to the original ghostbusters and the secret legacy their grandfather left behind.
** All customers, especially those who are particularly sensitive to flickering strobe light sources, are advised that some scenes in this film contain strobe light effects. Those who may be affected should take appropriate action **
16th December - House of Gucci (15) WATCH TRAILER
House of Gucci is inspired by the shocking true story of the family empire behind the Italian fashion house of Gucci. Spanning three decades of love, betrayal, decadence, revenge, and ultimately murder, we see what a name means, what it's worth, and how far a family will go for control.
Films may be subject to change. Doors close at 11:30am when the film begins.