Silverscreen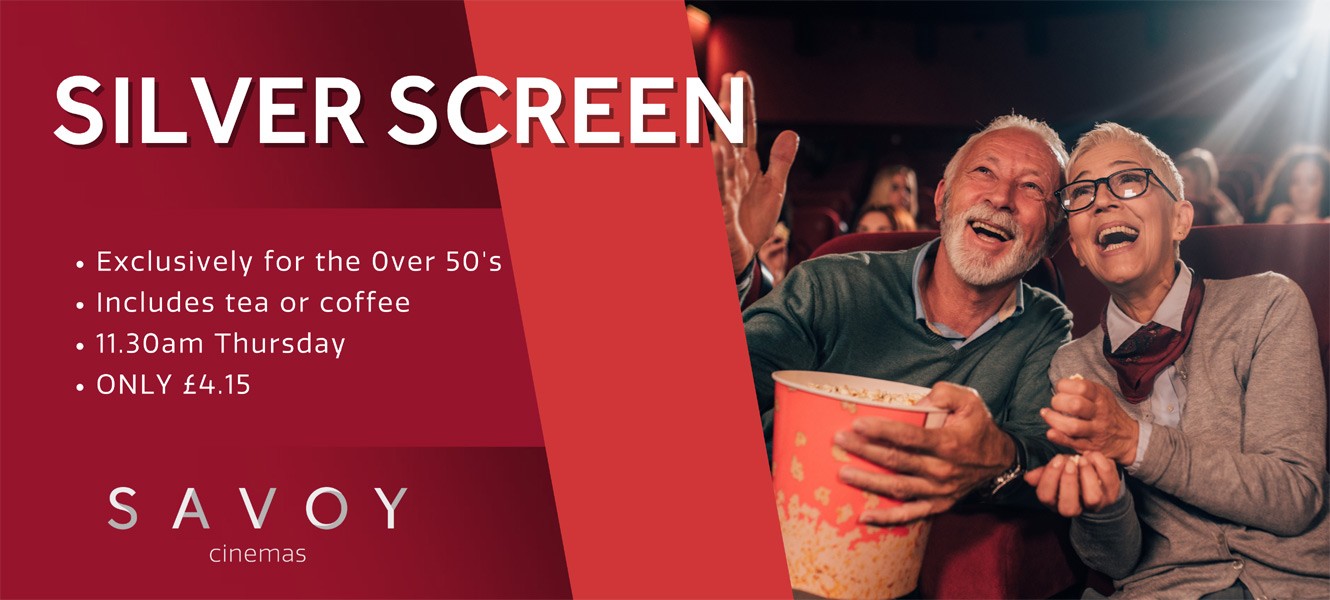 Every Thursday morning at 11.30am, Savoy offers its silverscreen club a carefully selected film and a cup of tea or coffee for a heavily discounted price! The silverscreen club is as much about the film as it is the social gathering. Everybody over the age of 50 is welcome.
26th May - Spitfire Over Berlin (15) WATCH TRAILER
From the director and producers of Lancaster Skies. Inspired by true events that took place during the most dangerous phase of World War II, Spitfire Over Berlin is the thrilling story of a mission to hell and back. Alone and unarmed over the skies of Berlin, a single pilot embarks on a heroic bid to save the lives of more than 1,200 airmen.
2nd June - Benediction (12A) WATCH TRAILER
A complex man who survived the horrors of fighting in the First World War, Siegfried Sassoon (Jack Lowden / Peter Capaldi), a soldier decorated for his bravery on the battlefield, became a vocal critic of the government's continuation of the war when he returned from service. Legendary still today for his poetry inspired by his experiences on the Western Front, he was adored by both members of the aristocracy as well as stars of London's literary and theatre scene. He embarked on affairs with several high-profile men as he attempted to come to terms with his homosexuality, whilst at the same time, broken by the horrors of war, his life's journey became a quest for salvation.
Films may be subject to change. Doors close at 11:30am when the film begins.