Parent & Baby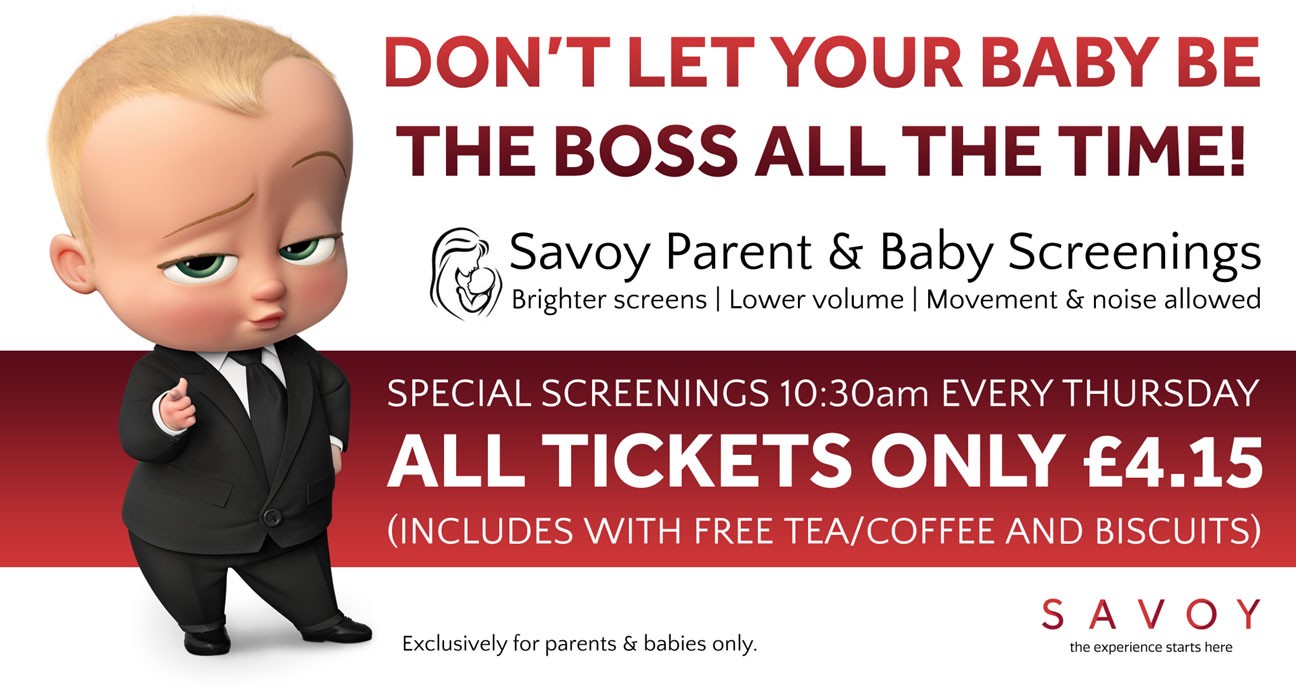 Parent & Baby Screening - 10.30am on Thursday (barring school holidays)
The Parent and Baby screenings are a range of U, PG & 12A rated films especially for parents with new-born or young babies to come to the cinema and enjoy a film surrounded by others who wish to do the same.
During the Parent & Baby showings low lights are left on in the auditorium and the volume of the soundtrack is reduced. It is fine for customers to move around, make noise or take a break during the film.
9th December - Ghostbusters Afterlife (12A) WATCH TRAILER
From director Jason Reitman and producer Ivan Reitman, comes the next chapter in the original Ghostbusters universe. In Ghostbusters: Afterlife, when a single mom and her two kids arrive in a small town, they begin to discover their connection to the original ghostbusters and the secret legacy their grandfather left behind. ** All customers, especially those who are particularly sensitive to flickering strobe light sources, are advised that some scenes in this film contain strobe light effects. Those who may be affected should take appropriate action **
Parent & Baby screenings will be taking a break after the 9th December and will return Thursday 6th January.