Silverscreen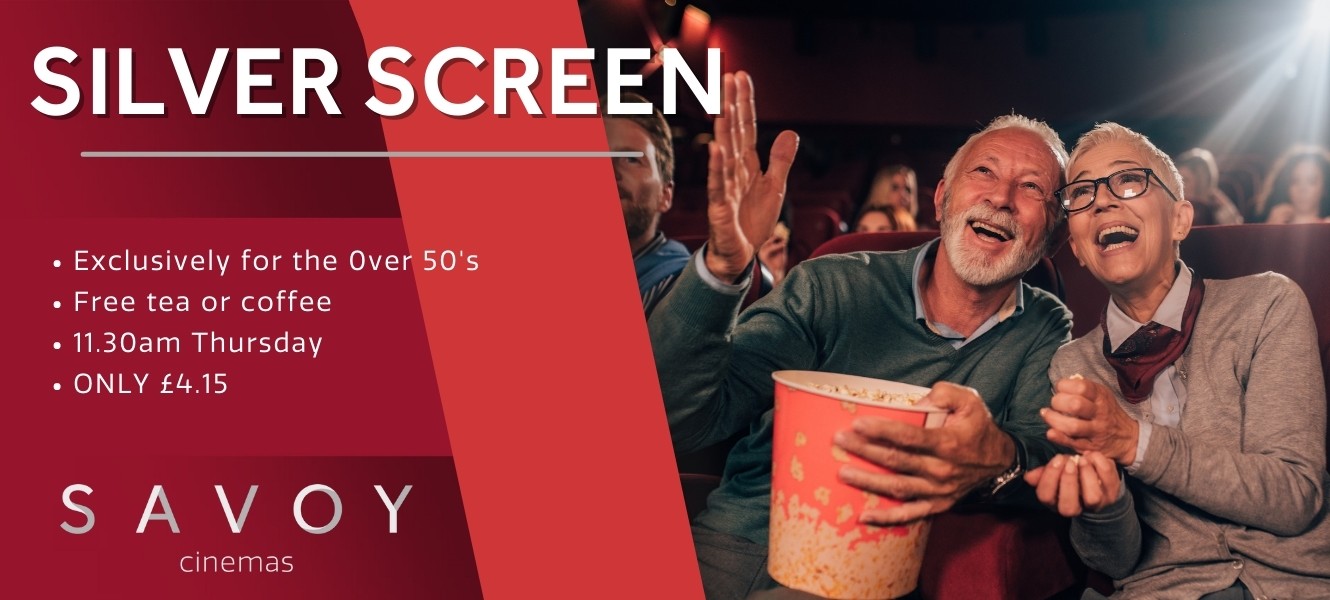 Every Thursday morning at 11.30am, Savoy offers its silverscreen club a carefully selected film and a cup of tea or coffee for a heavily discounted price! The silverscreen club is as much about the film as it is the social gathering. Everybody over the age of 50 is welcome.
5th August - Off The Rails (15) WATCH TRAILER
A dying wish from their best friend, Anna (Andrea Corr), compels Cassie (Kelly Preston), Kate (Jenny Seagrove), and Liz (Sally Phillips), to put old feuds aside and take her 17-year-old daughter on an interrailing journey across Europe that they did not quite finish during their studies. Now in their fifties, they are older but not necessarily wiser. With some bad luck, train strikes and romantic entanglements thrown in their way, the trip promises as many laughs and tears and self-discovery as the first time around. The question is: will they reach their destination in time to honour their friend's memory?
12th August - Jungle Cruise (12A) WATCH TRAILER
Inspired by the famous Disneyland theme park ride, Disney's "Jungle Cruise" is an adventure-filled, rollicking thrill-ride down the Amazon with wisecracking skipper Frank Wolff and intrepid researcher Dr. Lily Houghton. Lily travels from London, England to the Amazon jungle and enlists Frank's questionable services to guide her downriver on La Quila—his ramshackle-but-charming boat. Lily is determined to uncover an ancient tree with unparalleled healing abilities—possessing the power to change the future of medicine. Thrust on this epic quest together, the unlikely duo encounters innumerable dangers and supernatural forces, all lurking in the deceptive beauty of the lush rainforest. But as the secrets of the lost tree unfold, the stakes reach even higher for Lily and Frank and their fate—and mankind's—hangs in the balance.